UP series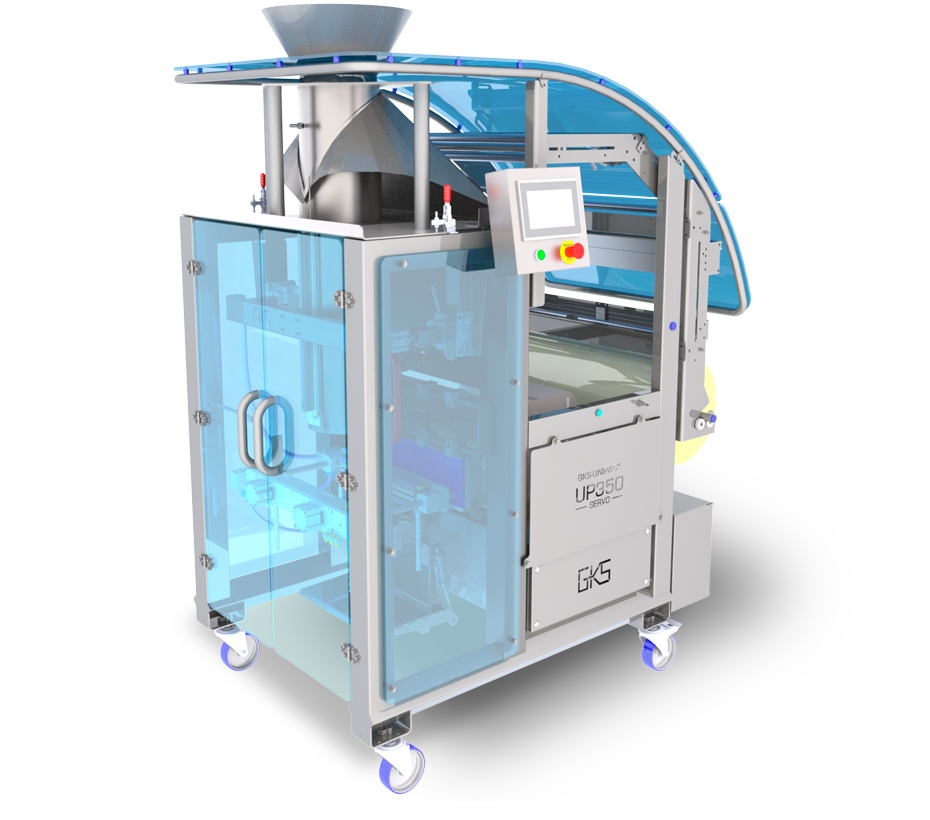 UP 350/350 SERVO and UP 500: wide range of food and non-food options
The UP series offers a hygienic design and is constructed from stainless steel. Together with the open construction, this makes the machine very easy to clean. This range has been developed for both industrial packaging houses as well as smaller packers who need a flexible machine for their continuous packaging process.
The UP 350 is available in two versions. One has a pneumatically driven sealing system (UP 350) and the other version is equipped with a servo-driven sealing system (UP 350 SERVO). These two machines can handle a wide variety of packaging sizes (75 to 350 mm bag width and unlimited bag length) and capacity is up to 70 bags per minute.
The UP 500 can manage packaging sizes of 200 to 500 mm bag width and unlimited bag length and has a capacity of up to 20 bags per minute.
UP 350/350 SERVO and UP 500 highlights
Compact and flexible
Stainless steel and open construction for easy cleaning
Robust build quality
Modular construction
Allen Bradley PLC and electrical components
Servo-driven film transport for accurate bag length
End of film detection
Ergonomic film support with film tensioning and brake
Full color touch screen
Low power and air consumption
Machine in mobile frame
Download data sheet
UP 350/350 SERVO
UP 500
Video: Modular design
Technical specifications
UP 350
UP 350 SERVO
UP 500
Bag width (pillow)
75 - 350 mm
200 - 500 mm
Max. bag length
Unlimited mm
Max. bag length per sealing step
480 mm
Max. production speed
50 bags/min
70 bags/min
20 bags/min
Film thickness
25 - 120 µ
Core diameter
76 mm (3")
Max. film width
750 mm
1,050 mm
Max. outer diameter film roll
320 mm
Voltage
230 V, 50/60 Hz
Power during production
1,200 Watt
1,500 Watt
1,600 Watt
Air consumption
6 bar, 150 l/min
6 bar, 100 l/min
6 bar, 200 l/min
All dimensions and specifications are indications based on standard set up. Final details depend on customer specifications.