COMBIMAT series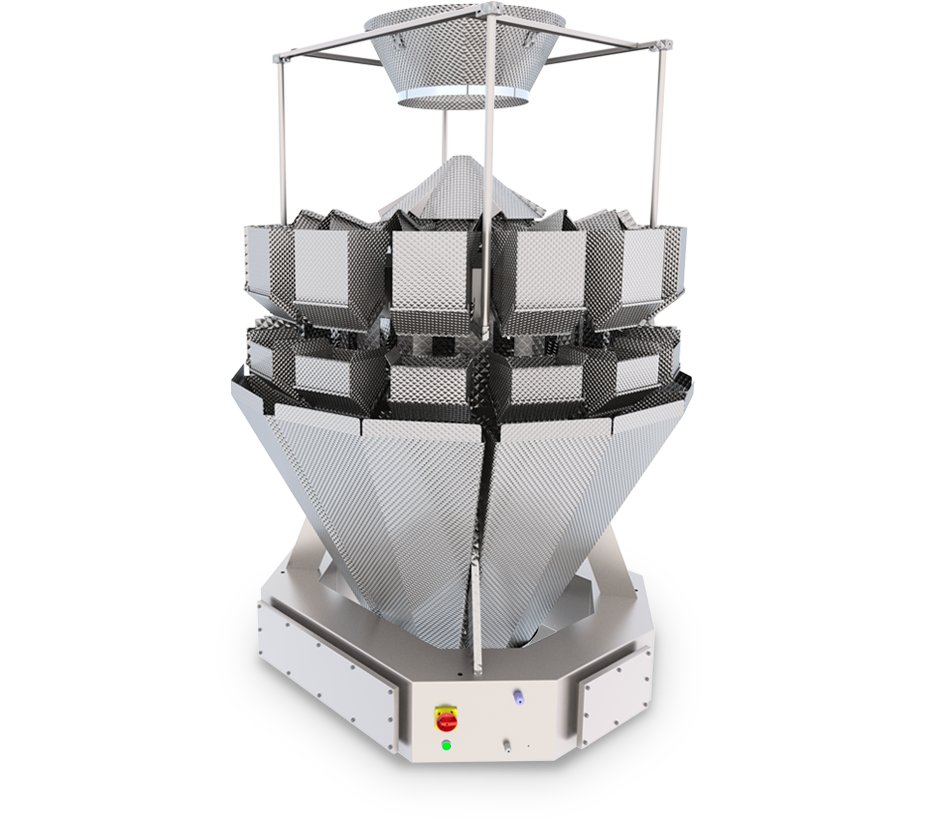 COMBIMAT SERIES: User friendly multihead weighers
The multihead Combimat weighers transport products via a central vibrating top cone and vibrating troughs to the storage bins. These drop products into the weighing bins, where highly accurate load cells determine the weight. The weighers are made of stainless steel and easy to clean because all trays, gutters and chutes can be dismantled and put back again without using tools.
COMBIMAT SERIES highlights
Stainless steel construction; easy to clean
Robust build quality
Up to 5 liter weigh pans for large volume products
Up to 80 drops per minute
All product contact parts can be removed without tools
10,4" color touch screen; 99 programs can be memorized and selected
Easy controls for setting speed, weight, timers, etc.
Synchronization with all packaging machines
Opening and closing of all buckets with stepper motors, no compressed air needed
Load cell under top cone to control the infeed
Download data sheet
COMBIMAT SERIES
Video: UP 300 + 10 head multi head weigher frozen kebab meat
Technical specifications
Model CM B14
Model CM B14 FFW
Weigh pans
14 / 2.5 l
14 / 5.0 l
Min. weight portion
100 gr
Max. weight portion
2,500 gr
3,000 gr
Max. speed
80/min
Program selection
99
Voltage
230 V / 2 kW
Weight
500 kg
850 kg
All dimensions and specifications are indications based on standard set up. Final details depend on customer specifications.